SMARTFLEX is a motion sensor-based locking system that takes daily shopping, the Grab & Go business and impulse buying to a whole new level.
The advantages over open or with a glass door equipped wall refrigerated shelves are obvious:
• Easy 'one-hand shopping': take the shopping basket in one hand and the goods from the self-opening cooling rack with your other hand. No hand open and close for door – no problem!
• With the SMARTFLEX system, the glass doors open inwards: Thus, the doors do not occupy a radius outside the cooling rack, the customer can stand directly in front of the shelf
• Unlike an open front, the SMARTFLEX system saves up to 40% energy
• The opening time and the desired distance to the opening can be set individually
Energy saving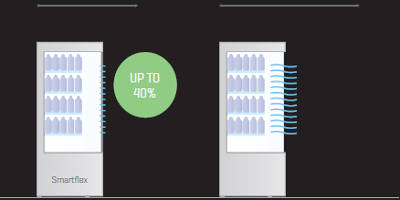 Less foot print into the store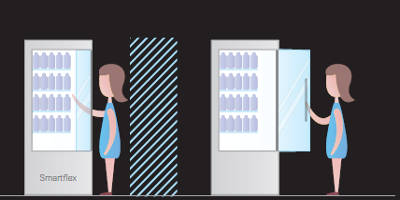 One handed shopping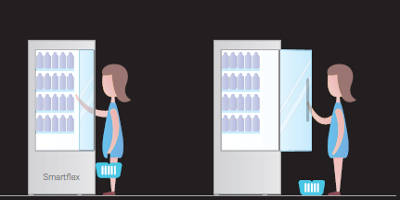 Better Impulse Purchasing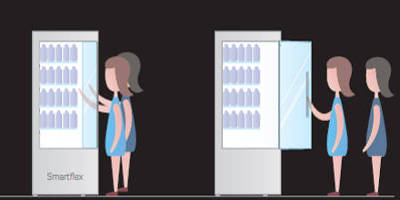 Investing in R & D, state-of-the-art technology, environmental sustainability, push to overcome borders to achieve ever more excellent levels of quality and efficiency: these are the primary goals that move the Umbrian company ISA Spa.
SMARTFLEX, one of the latest examples of innovative ISA patented technology, introduces a new concept of display units into the world of professional refrigeration thanks to its revolutionary "On Demand" mobile wings system.